Shipping crates are built to protect a new training unit from almost anything their journey might encounter. Please follow the process below to safely uncrate the training unit. You will end up with a lot of top-quality lumber for another building project!
Uncrating Instructions for Large HVAC Training Units
The instructions above apply to our larger training units including:
The smaller tabletop units can be carefully unboxed by one person. Then have two people safely lift and move the unit to the desired location.
Introduction to the Uncrating Process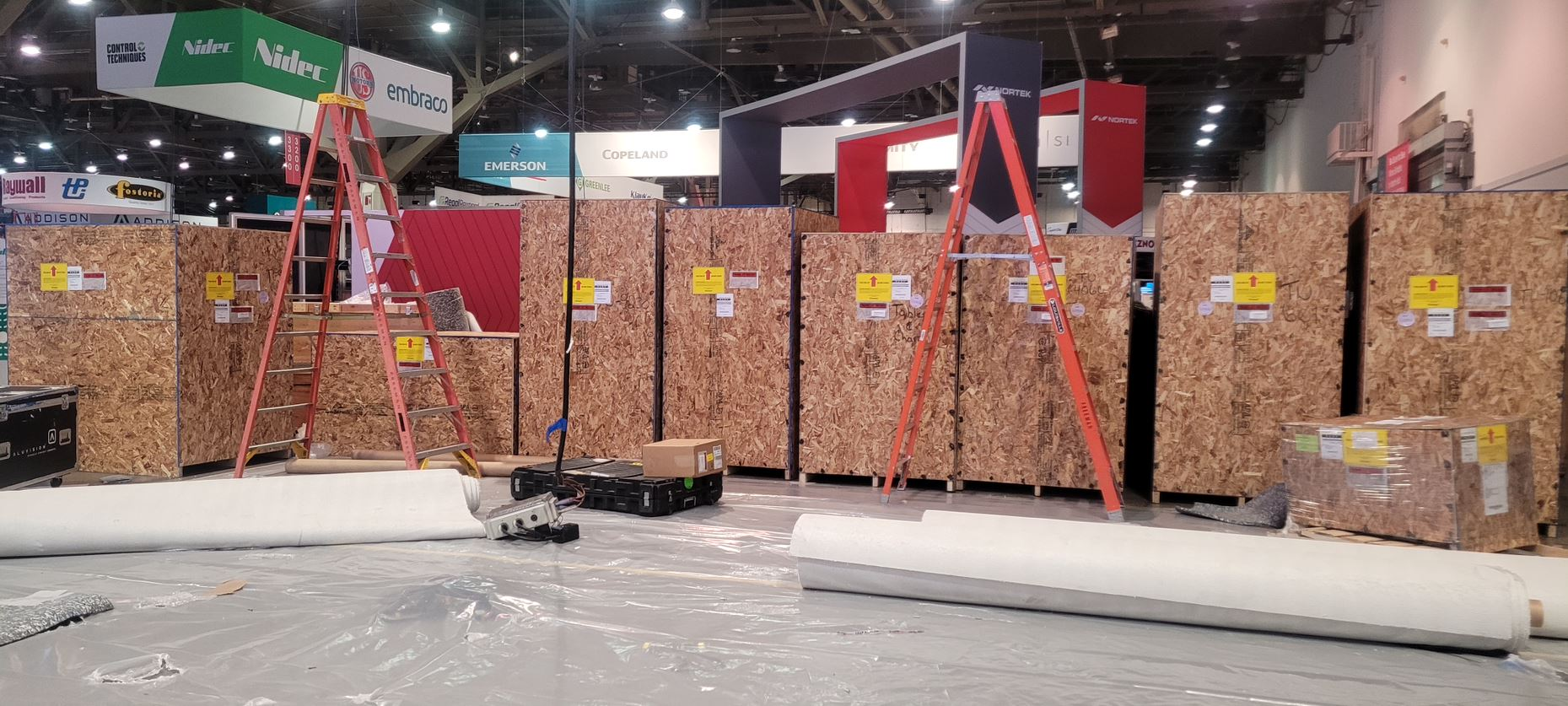 There are two wooden unloading ramps in four separate sections (two angled on one end and two square on both ends) inside the crate.  Do not throw them out as you will need them for the steps below!
Use a pry bar to remove the top of the crate first, and then move the top to a safe location.
One side at a time, carefully remove each side panel and move to a safe location.
Use a Torx T25 screwdriver bit to remove the screws securing the lumber holding the training unit in place.
Carefully use one of the angled ramps, on each side, to leverage up one side of the unit.
Slide one squared ramp piece under the wheels on that side and release the unit so the wheels sit on the ramp. Repeat for the other side.
Place the angled ramps in front of the training unit's wheels, with the angles flat on the floor, and butt the ramp portions tightly together.
Using the same screws you removed from the lumber in step #3, screw the ramp to the crate frame for stability.
Have two or more people carefully and slowly roll the training unit down the ramps to floor level.
Finally, look inside the storage doors of the training unit, and/or in the cardboard cartons in the crate for any accessories that may come with your model (manuals, textbooks, component literature packet, iManifold® kits, iPads, etc., if ordered).