TU-900 SunTrac Hybrid Training Unit
Demonstrate the Power of the Sun for the Refrigeration and Cooling Cycle
The TU-900 SunTrac Hybrid Training Unit gives technicians the opportunity to learn the newest technology in HVAC/R. This hybrid thermal demonstrator trainer, a 3.5-ton package unit, is combined with the patented SunTrac thermal system. It has our popular, high-quality sight glasses for viewing the refrigerant cycle, clear panels to observe the internal systems of the package unit and heavy duty wheels for ease of rolling from the classroom into the outdoor sun for a live demonstration of the panel's tracking technology. Also, the TU-900 is integrated with data acquisition and connects with the iManifold platform to show real-time data. For the classroom of the future, this energy-efficient learning tool is a must as your students get hands-on experience with the latest and greatest HVAC/R equipment.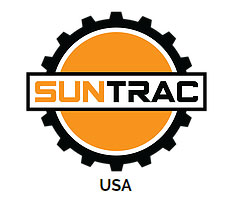 Features
This Hybrid-Thermal approach uses the sun's energy to displace 25%-40% of the electrical energy used by the HVAC system
SunTrac features the iManifold platform for installation, monitoring & reports
Demonstrate real-time savings and reports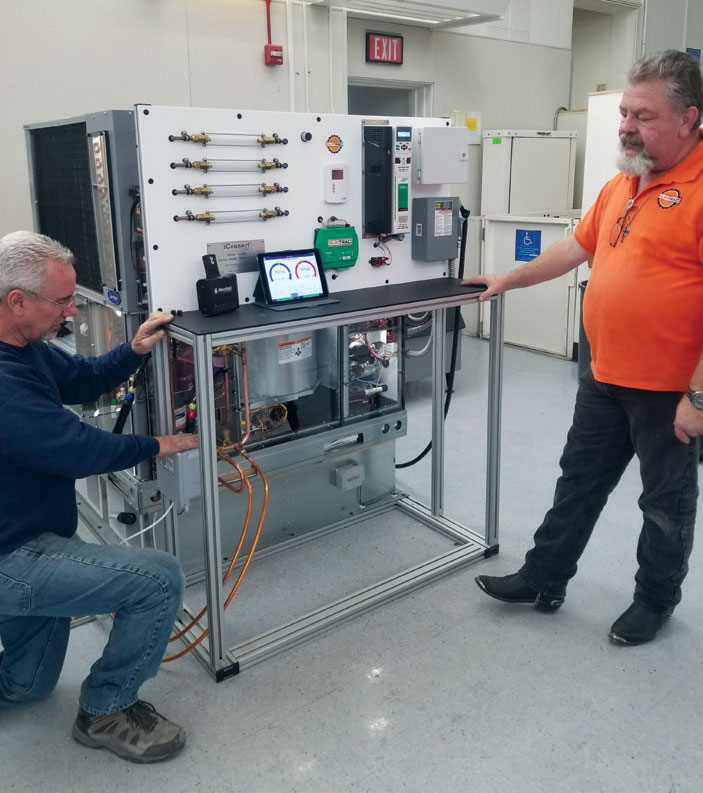 Completing installation of a TU-900 at Chino Valley, California.
Learn More About the SunTrac Hybrid Training Unit
Give your students hands-on experience with HVAC/R technology of the future. Request a quote below and one of our iConnect Training specialists will be in touch. Want more information? Download the spec sheet below or give us a call at (716) 699-2031 where we can answer all of your questions.
Shipping Weight: 230 lbs.
Shipping Dimensions: 36″ L x 44″ W x 25″ H