The TU-521 Control Board, Single-Phase Compressor Trainer consists of an actual single-phase compressor with the components necessary to demonstrate all common types of controls in refrigeration and air conditioning systems. HVAC/R students gain hands-on knowledge with this table top training unit.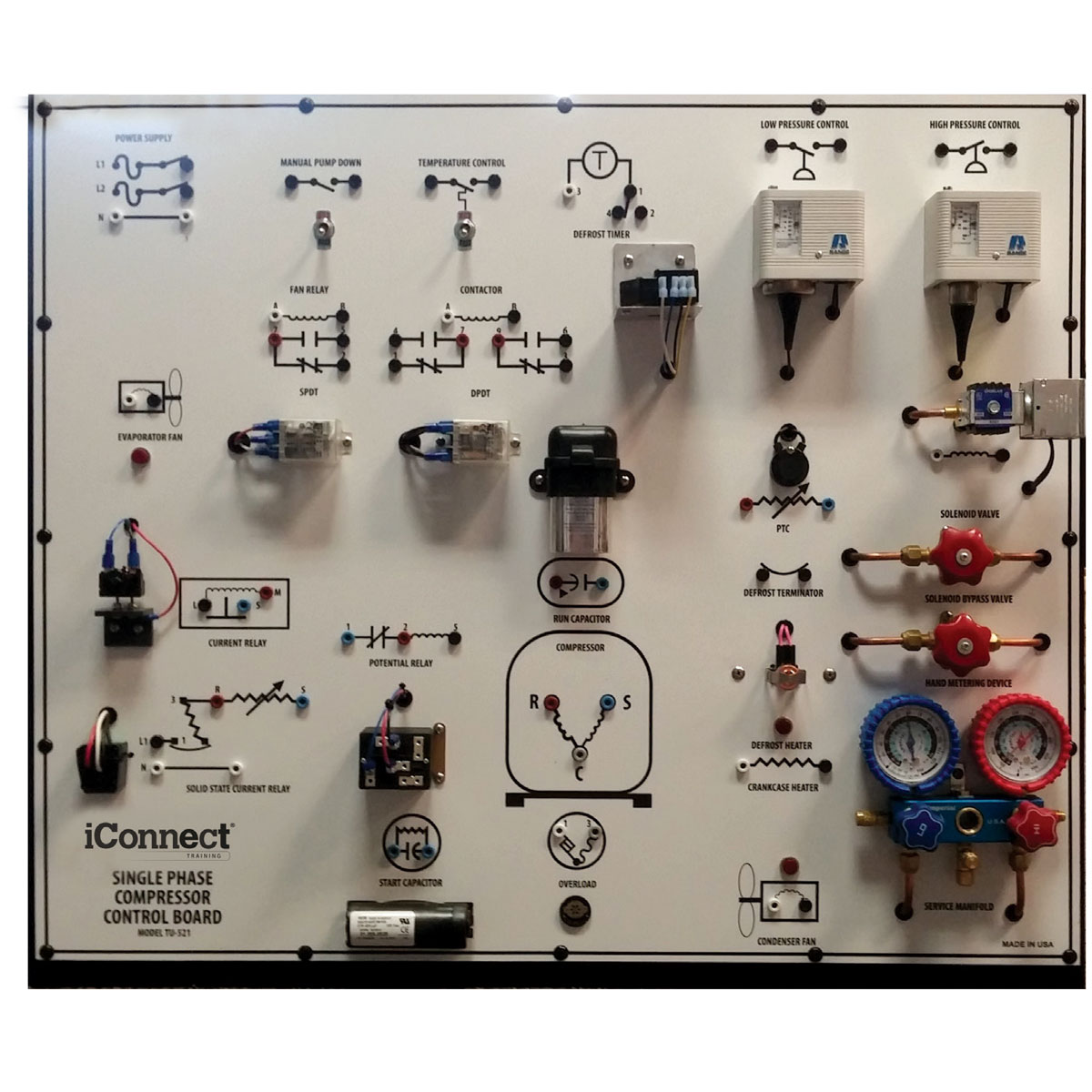 Specifications
Electrical Requirements: 120VAC; 60Hz; 15A
Uses R134a Refrigerant
Overall Size: 35″ L x 13″ W x 30″ H
Weight: 70 lbs.
Features
Components are put into the system with patch cords
Shut-off valves in suction and pressure lines allow pressures to be varied to operate the low pressure control and high pressure cutout
PSC (permanent split capacitors) and run capacitors are supplied for capacitor (capacitive) start systems
Includes Operation Manual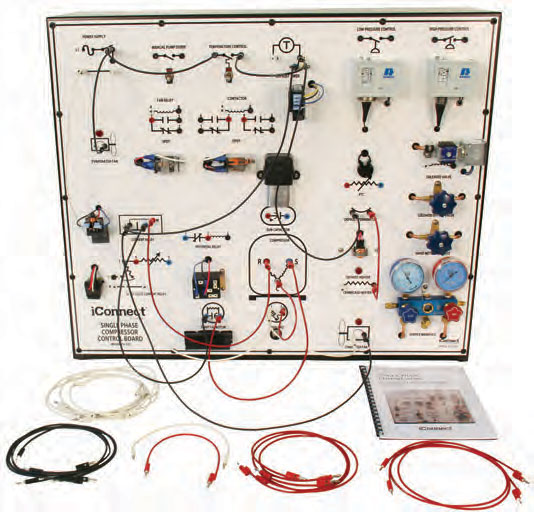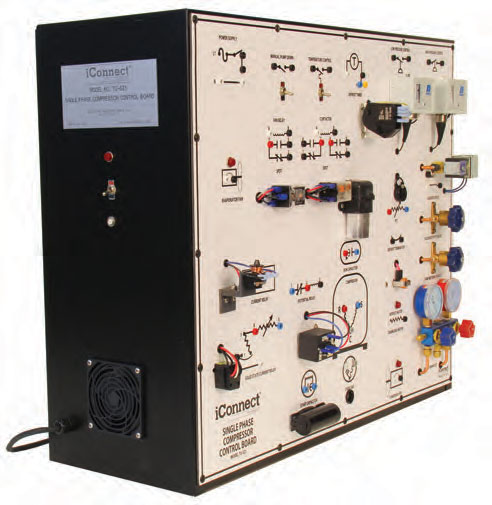 Suggested Courses
eLearning curriculum is now available for the TU-521 Control Board, Single-Phase Compressor Training Unit. The four suggested courses below come to a total of 75 credit hours.
111 Electrical DC Theory Plus
112 Electrical AC Theory Plus
113 Electrical Common Components
114 Electrical Motors
Shipping Weight: 240 lbs.
Shipping Dimensions: 37″ L x 48″ W x 42″ H
Learn More About the Control Board Single-Phase Compressor Trainer
Want more information on the TU-521 control board training unit? Download our spec sheet or request a quote. If you want additional information, please give us a call at (716) 699-2031.
How Instructors Use the TU-521 Control Board, Single-Phase Compressor Trainer
There are nine complete shop lessons in our workbook that deal with the electrical characteristics of single phase compressor systems and components. Many more experiments are possible with the TU-521 Single Phase Compressor Board but are left to the ingenuity of the instructor. Two of those workshops might involve thermostats and motor overload protection devices.