Today, one of the biggest challenges within the HVAC/R industry is providing proper training for technicians. It can be quite the obstacle as there's never enough quality-trained technicians to go around. In fact, many vocational schools and HVAC contractors are having to develop additional training programs. 
Since HVAC is becoming more and more digital, educators need equipment that provides hands-on experience with the latest technology and tools. iConnect Training has developed high-tech, educational training units specifically for that purpose. 
Here's how 2 different companies have utilized iConnect Training equipment in their HVAC/R educational programs…
#1: System Tech Services Inc.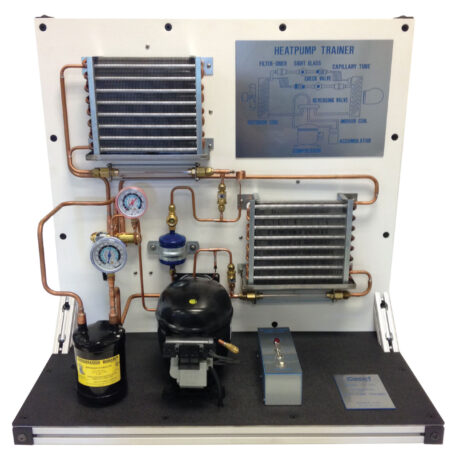 Systems Tech Services Inc. (STSI) is a Florida-based contractor that was struggling to find an effective HVAC/R training program for their staff. In the end, they had to develop their own hands-on program utilizing iConnect Training systems. So far, it's had a positive impact on their technicians as they're able to learn more in the field and visualize what they're working on during night school. 
The TU-701 Table Top Heat Pump Trainer is one of the products they implemented into their program. Thanks to the hands-on experience, students are able to understand how the heat pump operates along with the different schematics in the field. For more information on the TU-701, visit https://iconnecttraining.com/training-units/tu-701-table-top-heat-pump-trainer/. 
Another system used by STSI is the TU-521 Control Board, Single Phase Compressor Trainer. When looking for a trainer, they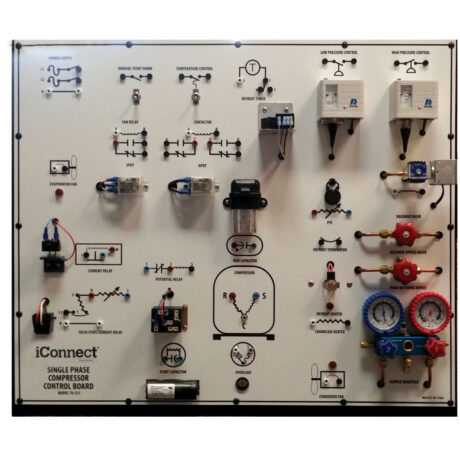 wanted something that could demonstrate all the aspects of refrigeration and air conditioning systems. This is exactly what the TU-521 does. Learn more about this training unit here: https://iconnecttraining.com/training-units/tu-521-control-board-single-phase-compressor-trainer/ 
Watch the full video from System Tech Services Inc. to find out more about how they've utilized iConnect Training products: https://www.youtube.com/watch?v=pZM3mN5QA1Q 
#2: Midlands Technical College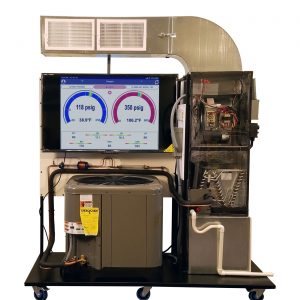 For the last 50 years, Midlands Technical College has had an HVAC/R training program with a high number of successes. To enhance their already impressive training, they wanted equipment that could teach students the latest technology in the field. Since everything has gone wireless, they needed not only a visual representation of the systems but also the current tools available.
With the TU-406C Residential Heat Pump Trainer, students can see actual pressures and temperatures in real-time. Instead of crowding around one set of gauges, they can simply open their phones or look on the screen. If any changes are made, all values update real-time. These simulations are extremely powerful and allow future technicians to see how the systems are affected. For more information on how Midlands Technical College utilized iConnect Training products, watch this video here: https://www.youtube.com/watch?v=1-ryzh1kzcE 
Enhance Your HVAC/R Training Program with Educational iConnect Training Products
Interested in making your training more effective with hands-on systems and technology? iConnect Training has the finest training units on the market. Check out their  comprehensive line products here. Contact iConnect Training today at 716-699-2031!