Are you looking to train your students and technicians on industrial HVAC/R equipment? Here are three industrial trainers every vocational school should include in their HVAC/R curriculum…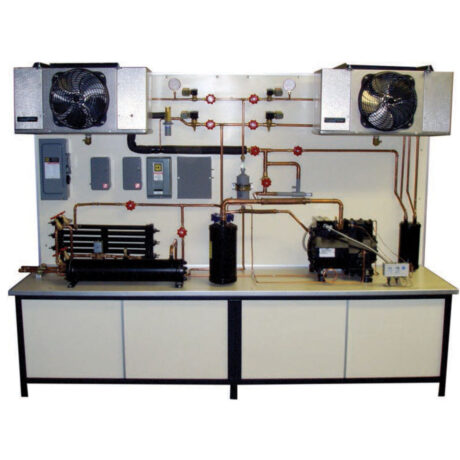 Want to add industrial refrigeration systems principles to your program? Use the TU-155 Industrial Refrigeration Trainer, with an optional WaterTower. When paired with iConnect Training's HVACRedu.net courses, students and technicians get hands-on experience with industrial HVAC/R equipment. 
This unit has two standard types of water-cooled condensers ( a shell in tube and tube-in-tube)  as well as two forced-air type evaporators commonly found in industrial operations such as large scale cold food storage.  
Check out the TU-155's product page for more specifications, features and information.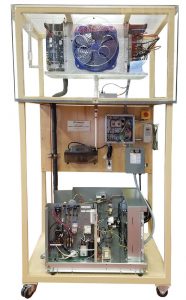 This advanced refrigeration training system is a great way to simulate a walk-in cooler/freezer in a small footprint, space efficient design. The plexiglass box on the top of the unit encloses the evaporator, and a small auxiliary heater inside and louver outside are designed to allow an instructor to simulate various load conditions within the "box".   
The TU-9230 uses Heatcraft Beacon II components, and features an EEV (electronic expansion valve) and the HeatCraft Intelligen Refrigeration controller. Students will work hands-on with the latest technology to increase their understanding of advanced refrigeration controls.
Combine these features with the included electrical fault package, and your students can experience a combination of real world troubleshooting scenarios.  
Learn more about this HVAC/R industrial trainer here.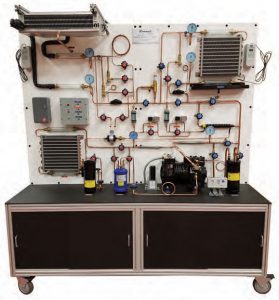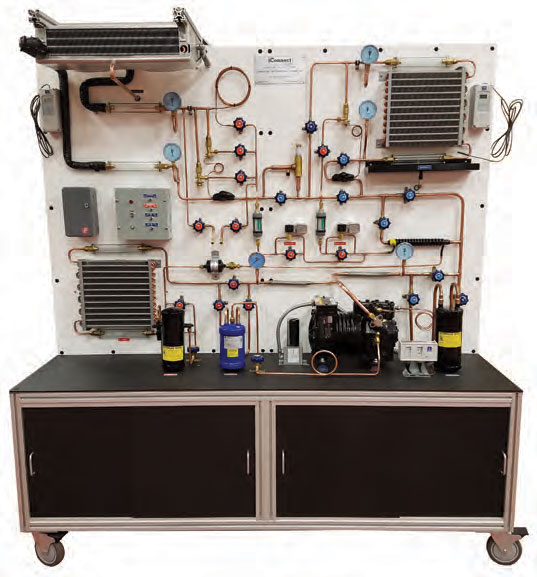 With the TU-106 Dual-Application Commercial Refrigeration Trainer, instructors can show how multi-evaporator systems operate as well as both low and medium temperature applications. This deluxe commercial trainer features an electrical fault package with five toggle switches located on the back of the unit for student troubleshooting exercises. Thanks to iConnect Training's new partnership with HVACRedu.net, there's even suggested elearning curriculum courses to go with it. 
For more information on this HVAC/R industrial trainer, download the spec sheet here. 
Enhance Your HVAC/R Training Program with These Industrial Trainers by iConnect Training 
Want your students and technicians to gain hands-on experience with HVAC/R industrial training units? iConnect Training has the finest trainers in the educational market. Look at their comprehensive product offering here. Contact iConnect Training today at 716-699-2031!