Full Circle from Walking to Work After High School in Toledo, OH to Training Our Team in Ellicottville, NY
Back in the 1970s, Toledo-based family-owned company, Kamm Hermetic, made testing equipment for HVAC, along with a compressor re-build shop.  The owners expanded into vocational HVAC training equipment with the Thermal Engineering line. A young lad, Hal Gerding, started working for them, walking to work each day after high school, rebuilding compressors.  Hal was offered a position building the vocational training units, where he continued after graduating high school.  Starting with the (3) training units offered by Thermal Engineering, Hal welded frames, did the piping, and built the cabinets, expanding their product line, for the next 15 years.
Taking his skills into the HVAC field, Hal moved to field positions in the industrial side for several local and national contractors, including Trane and York International, over the next decades.  He became a member of the United Associates (UA) union, and was impressed with the knowledge, quality and workmanship of their field personnel.  He taught HVAC for years at the Local 50 Plumbers and Pipefitters Training Center.
After 21 years with the UA, Hal decided to start his own business.  He approached the UA with a proposal to build a medical gas trainer, and that was the start of Groundbreaking Technologies.  Hal and his wife Beverly expanded from there into the electrical and refrigeration trainer market for the next decade.
Unbeknown to Hal at the time, the Thermal Engineering line owners had a visit from a prospective acquirer, Stride Tool, but the acquisition never came to fruition.  Instead, Thermal Engineering was acquired by Tim Wining, a Cleveland-based entrepreneur.  After growing Thermal Engineering, Tim Wining sold his businesses to Stride Tool in 2012, including the training units, and Tim joined the Stride team at the beginning of the iManifold platform development.
In 2016 the Stride Tool owners had sold their hand tool product lines, and moved and renamed the remaining product lines, including those training units, to Ellicottville NY, under the North Park Innovations Group name.  CEO Bill Northrup contacted Hal Gerding, after seeing his equipment at the UA training centers, and in 2019 the deal was completed, and Hal's Groundbreaking Technologies products were added to the iConnect Training unit line.
The circle was completed: from Hal's first work experience each day after high school, to now consulting with the iConnect Training team in expanding HVAC vocation education excellence.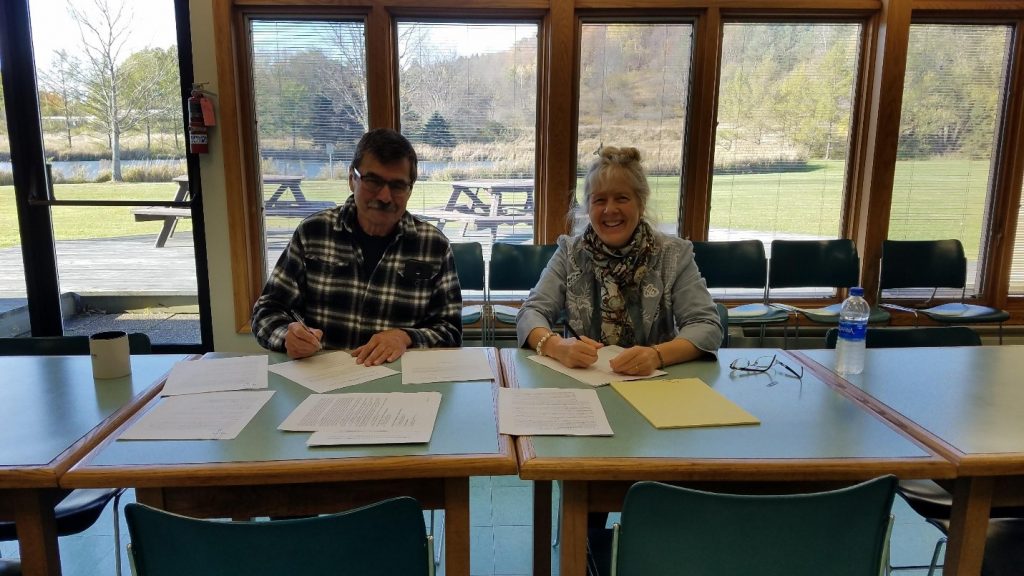 Lori Northrup and Hal Gerding signing the final papers in 2019, transferring his line of groundbreaking training units (TU-9240, TU-9250) to add to North Park Innovations' iConnect Training's HVAC training equipment product line.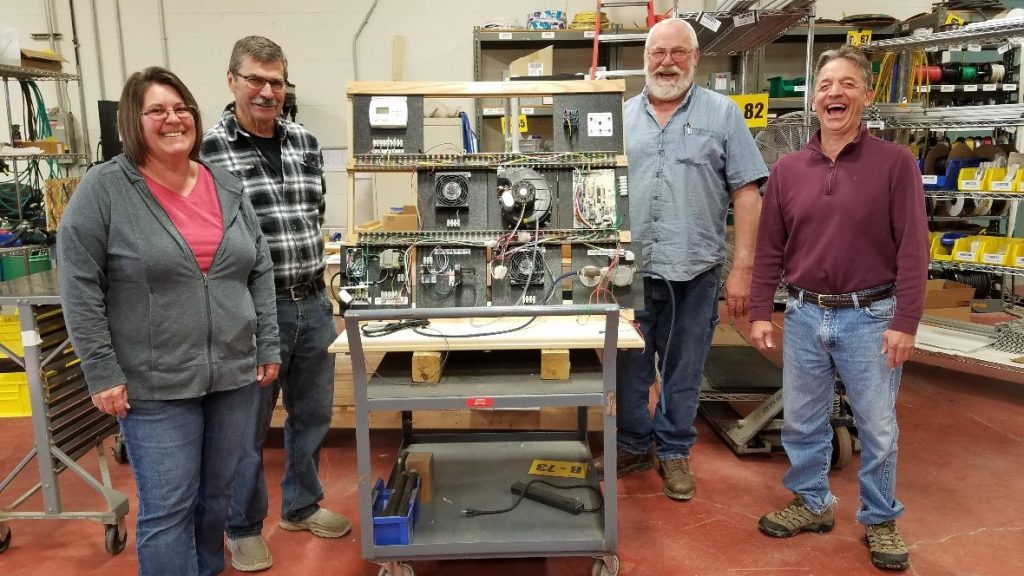 Hal Gerding, to the left of one of his training units, training some of the iConnect Training Unit team on the assembly and test procedures for his products.